Gough Recruitment Open Plan Area
Modern offices are typically open plan, which undoubtedly incurs concern for noise levels. Noise control is imperative in a working environment; whether it be due to privacy, employee concentration or overall ambience (2). Often undervalued, the importance of acoustics in design should be identified and addressed (3).
Although there are standards available for reference, each business will vary in where acoustics are deemed necessary in their workplace (1). Sound affects the way we feel and behave (2); therefore it is vital to initially ascertain which areas require acoustic control. Most commonly, areas such as boardrooms, meeting rooms and executive offices will require the highest levels of privacy. From an interior design perspective, there are a number of ways a successful acoustic solution can be achieved.
Workplace Layout
Layout will fundamentally play a key role. Areas requiring privacy such as meeting rooms and boardrooms should be designed within close vicinity, as should noisy spaces. Spatial layout of employees needs to also be carefully considered to prevent noise congestion; studies show that approximately 70% of employees in open plan layouts deem their biggest distraction to be the conversations of their co-workers (3). Although desking cubicles may be deemed outdated in comparison to open plans, they could potentially provide an effective noise solution.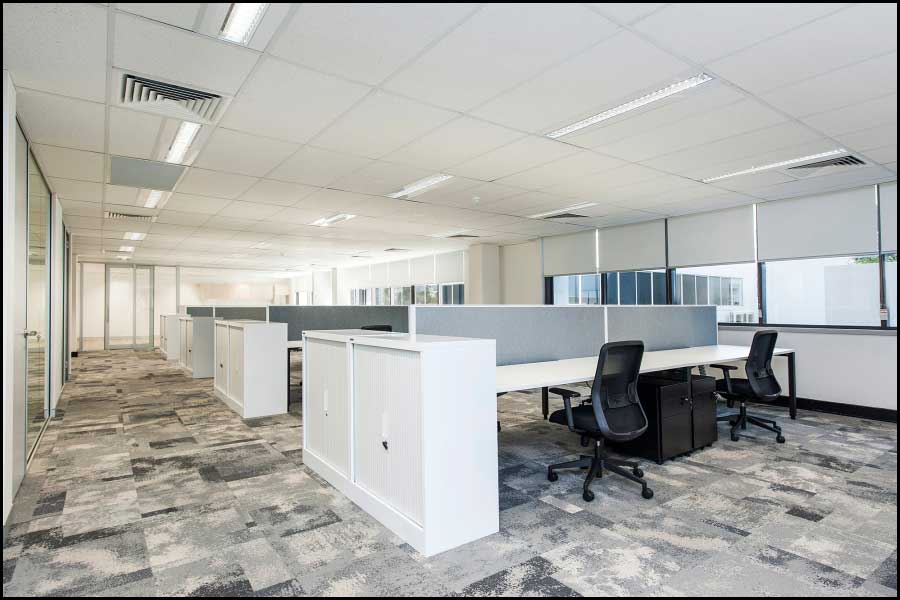 JBS&G Australia Workstation Layout
Use of Acoustic Materials
Acoustic materials such as plasterboard partitioning, laminated glass, upholstered workstation screens, carpeted flooring and acoustic panels are frequently used to offset the effects of noise throughout the workplace. Plasterboard partitioning is very effective when used in conjunction with insulation and absorbs sound significantly more than glass. Acoustic panels and screens are also frequently specified by designers, due to their increasing variety and creative flexibility.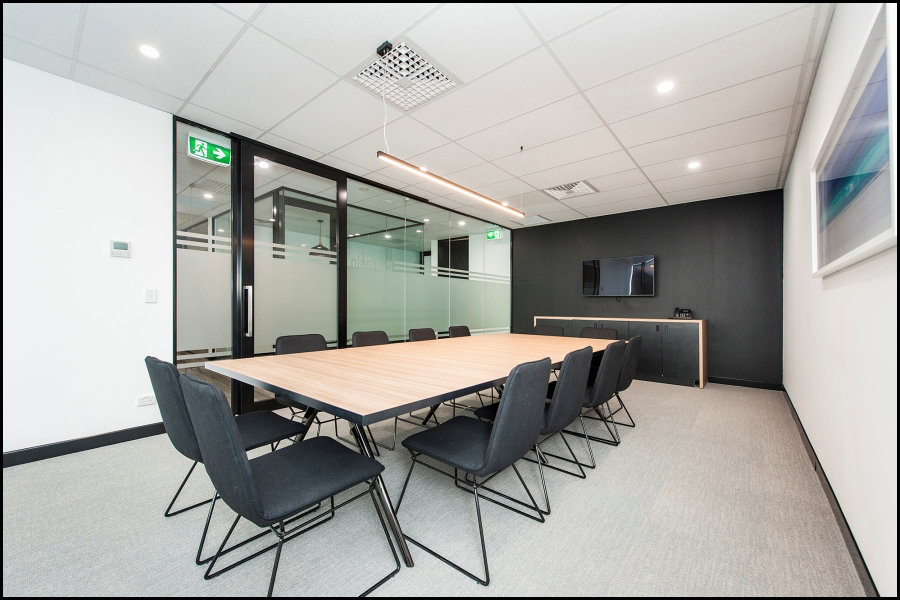 Gough Recruitment Boardroom with laminated glass
Quiet Rooms
Quiet rooms are another on trend solution. The rise of activity based working has led to the creation of specific zones for privacy (1). These rooms are adequate to make a phone call, generally consisting of a bench and stool with acoustic materials. They are usually positioned away from areas of direct workplace noise.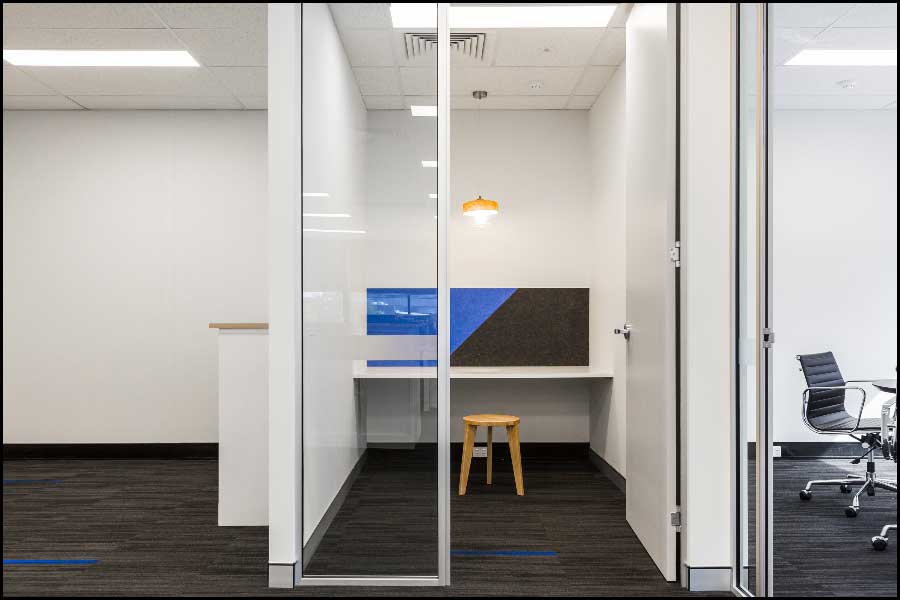 Daikin Australia Quiet Room
An acoustically well designed space will allow employees to have optimised comfort in their workplace, in turn boosting their productivity and morale (1). It is crucial to ensure your space does not suffer from acoustic issues, simply by adopting efficient design methods to achieve a balanced result.

1. https://sourceable.net/major-trends-reshape-acoustic-design-strategies/
2. https://soundmanagementgroup.com/applications/offices/open-plan-acoustics/
3. https://workdesign.com/2016/11/acoustics-open-office/