Established in 1975, TKO Fitouts are a Perth based company providing modern, creative and functional solutions for your interior fitout requirements. TKO are registered commercial builders and hold comprehensive insurances.
The TKO Fitouts team will work closely with your throughout the design and construction process to create your ideal fitout solution: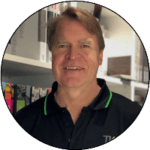 In addition to managing the business, Glen works as a project manager handling your projects from the initial brief, design, council/legislative approvals and construction to handover.
Glen has owned the business since 2007.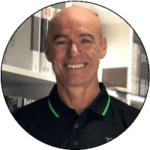 Murray Grant – Senior Project Manager
Murray works as a project manager and estimator. Murray has a wealth of experience in the interior fitout industry having worked in fitouts since 1996 rising to his current position of senior project manager.
Murray enjoys surfing, swimming and keeping fit.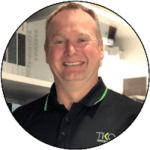 Alex Tonge – Project Manager
Alex Tonge – Project Manager Alex has over 30 years experience in the construction industry across a number of sectors including general construction and, for the last 10 years, office fitout and refurbishment. Alex has a hands-on approach to project management, working closely with the client to ensure projects are delivered on time, on budget and on scope.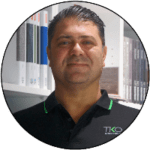 Dino Capobianco – Business Development Manager
Dino is responsible for the sales function for TKO. He liaises with property developers, clients and prospects to bring in new contracts. Dino also project manages interior fitouts when required.
Dino has a passion for real estate and enjoys fishing with the family.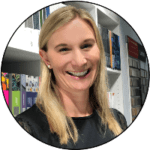 Carly Bright – Business Development Healthcare Consultant
Carly has many years experience in medical sales, working with doctors, pharmacists, medical scientists, exercise physiologists and optometrists. She specialises in business development within the healthcare sector bringing your vision for your practice into reality.
Carly's interests include running, playing competitive netball and coaching.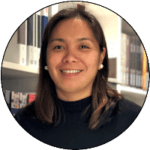 Mariel Calasara – Senior Interior Designer
Mariel designs interior fitouts including concept and detailed design layouts, colour palettes, window treatments, furniture and floor coverings. Originally from the Philippines, Mariel has worked as an interior designer in Singapore for 5 years and in Australia since 2011. Mariel holds a Bachelor of Science honours degree in Architecture.
Mariel's interests include photography, running and arts & crafts.
Blanie Vermudez – Accounts
Blanie has worked with TKO since 2011. She is responsible for the General Ledger of the company, as well as Payroll, Tax, Financial Reports and Budget Forecasts.
Blanie has over 30 years experience in accounting in both Australia and the Philippines.