Interior spaces that you will love...
Turn your vision into reality
Interior spaces that you will love...
Turn your vision into reality
Your office, medical, dental and commercial fitout professionals.
TKO Fitouts are Perth based registered builders who have been servicing the Western Australian market since 1975. Our expertise in site selection, interior design, project management and construction means you will receive a quality fitout at an affordable price.
TKO Office Fitouts' in-house expertise in project management, interior design and site management helps to make your fitout:
The Ultimate One-Stop For All Your Fitout Needs


Design + construct

Office fitouts

Medical + Dental fitouts

Commercial renovations
Creative,cost effective and timely solutions for your office,commercial or healthcare fitout,renovation or refurbishment

Project Type
Office Fit-out
At our initial meeting we aim to collect sufficient relevant detail to allow us to provide you with a fully comprehensive proposal. Prior to the meeting we will provide a list of the information we'll need to complete your quote.
The more information you can provide at this stage, the smoother entire process will be. Our team will work closely with you to outline and then refine your vision for your new facility.
TKO will then produce the quotation for your office, medical, dental or other commercial fitout.
Upon your acceptance of our quotation, we will prepare a comprehensive schedule for the fabrication works, the satisfaction of Council and legislative requirements and the onsite installation including subcontractor works.
TKO will submit the application for a building licence to the local council. The approval process generally takes 10 days and works cannot commence until this licence is obtained.
We will concurrently prepare the safety documentation for your fitout including Safe Work Method Statements, Site Safety Plan and a Site Safety Induction.
Most fitouts require the fabrication of bespoke items such as custom cabinetry, steel work etc. These items are manufactured concurrent with gaining the required approvals to commence site works and the initial site works.
Specialist items such as plumbing, electrical and steel works will be outsourced to our experienced, qualified sub-contractors and suppliers.
Our installation team will commence site works after approvals are received from the local Council and all staff and sub-contractors have fulfilled the site safety requirements.
The installation works will be conducted in accordance with Building Code of Australia (BCA), site noise restrictions, working hour limitations and in consultation with adjacent business owners and other contractors as required.
At handover, TKO will conduct a detailed site inspection with you to ensure the fitout satisfies your requirements.  
When your fitout is finalised, TKO will provide you with a comprehensive handover pack which will include facility drawings, warranty information, appliance details and Council approvals/documentation.

We had the pleasure of dealing with Carly from TKO fitouts with regards to recarpeting and painting our medical suites. She showed the upmost patience dealing with different options and was more than happy to supply countless samples. The work was done in a very timely manner and to a high standard. We would highly recommend this company.  -
From start to finish it has been a pleasure to work with you and the team at TKO.  Attention to detail and follow up have been terrific.  We are loving the new brighter, more glamorous office!  The finishes are 1st class and everything was immaculately clean on handover.  We look forward to welcoming you. -
WASUA contracted TKO to completely refurbish our new site, which includes a Health Clinic. We could not be happier with the work that was done and the level of communication that we experienced throughout the entire process. They completed the job on time, and within budget. Excellent communications all-round; from the onset of this project we were given clear timelines for the commencement and completion of work. We were kept in the loop the whole way with weekly site visits for our staff. We all got to enjoy watching our new space being created. These visits also offered us the...
The team at TKO was fantastic! We had a very tight timeline to get a fitout done and move the team into new premises and they completely delivered. The quality was great and the time and care they put into making sure we got what we wanted surpassed our expectations. Thank you so much. -
As a commercial sales & leasing agent, I can comfortably recommend Carly and TKO to clients knowing that they will be well-looked after with the absolute highest level of service. Very professional approach, enthusiastic attitude & enjoyable to work with. -
St John of God Subiaco Hospital has partnered with TKO fitouts on numerous medical clinic suite projects. Their quality of workmanship is excellent and their project management skill set, right from firstly meeting with Carly Bright Business Development Manager, and then the senior building managers on the ground in Alex Tonge & Murray Grant is smooth, detailed and always delivers a project on time, within budget and to the agreed design. I thoroughly recommend TKO to anyone considering any refurbishment or construction design & fitout project. -
I just wanted to take this opportunity to thank you, Murray and the rest of the Team at Disarect (TKO Office Fitouts) with the fit out of our new premises. From the moment I took on this project you have been a pleasure to deal with, I was truly appreciative with just how quickly you were able to turn things around for me knowing what a tight timeframe I was trying to manage. I met with your Team on a number of occasions on site and each of the guys were great, and every single one of them helped me...
I'd like to take this opportunity to say thank you to you and the team at TKO Office Fitouts for the fabulous job you have done on our new office in Cedric Street. The whole process was incredibly seamless from the initial design consult with Michelle to the amazing finished product managed by Murray. We are all extremely happy with the results! Having a 'one-stop-shop' for everything certainly made my management of the process stress free and easy. Considering what you have managed to produce in a very tight time constraint, the quality of your products and the professionalism you...
Capital Managers recently undertook the acquisition and fitout of new modern premises in Mt Hawthorn. In tendering the design and fitout of the premises we were very mindful of seeking a company who had a history in the industry and who took the time to understand our objectives. At the conclusion of the selection process we chose to work with TKO Office Fitouts primarily because of the way they took the time to understand what we were seeking and also because of the reference we received from another company in our industry who had used their services. From the design...
It is a great pleasure to write a reference for Glen Judge. I have known Glen as a parent and builder for more than 5 years. Glen did the fit out for my room at the new Hollywood Medical Centre when the suites were released for the first time in 2009. A fit out in a newly built specialist centre had its own challenges. However Glen tackled all these obstacles in a very professional way right from applying to council, adhering to building regulations until handing over the keys to us. Glen was approachable and accessible at all times. He...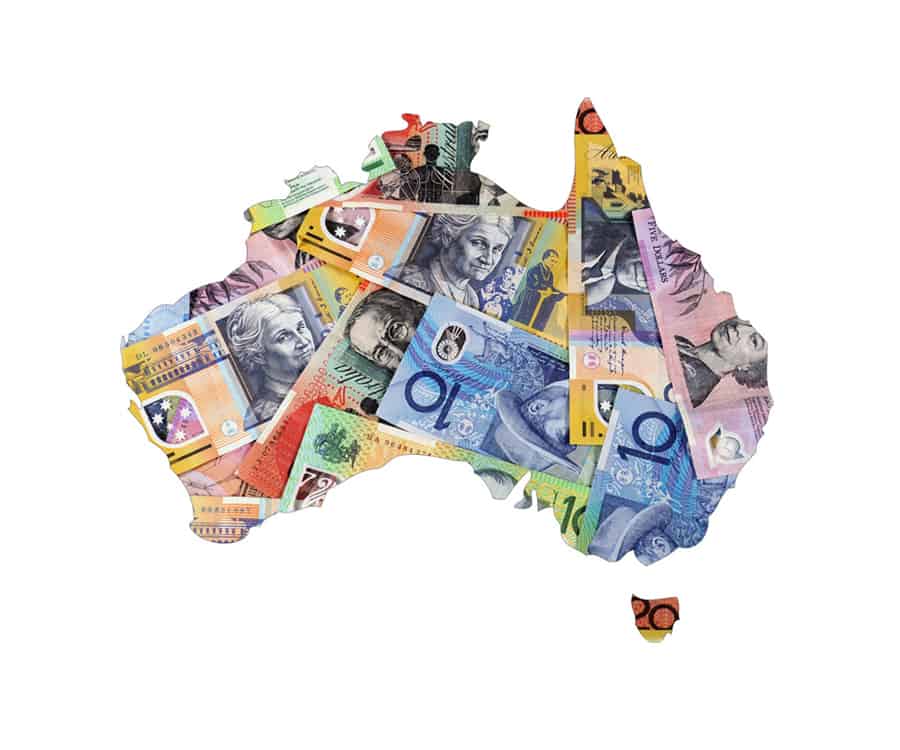 Business-related aspects of the $17.6 billion Federal Government stimulus package which is to be put in place to boost the economy in response to the Coronavirus crisis.
Read More »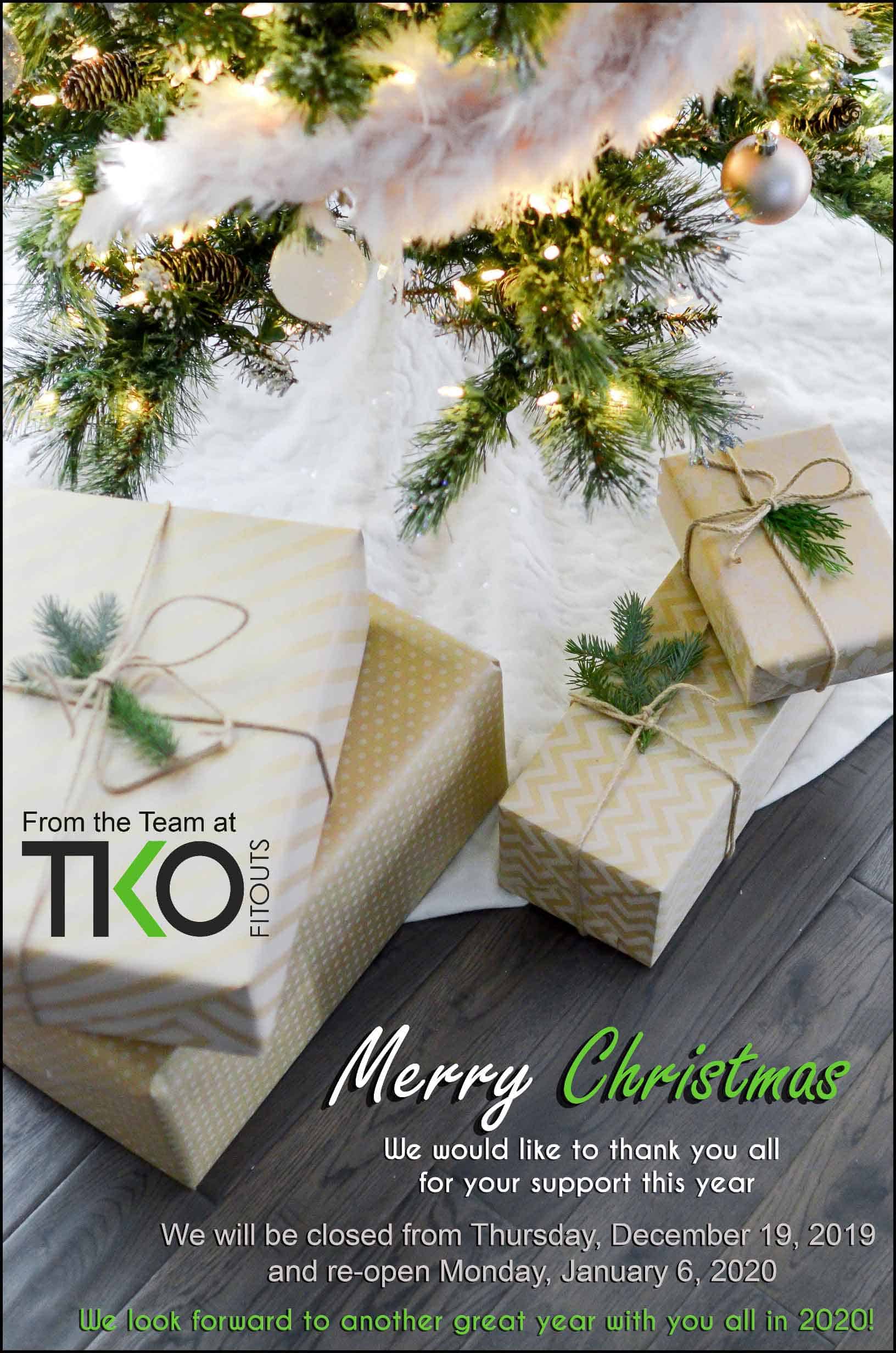 Merry Christmas to all our suppliers, contractors, clients, associates and friends. If you wish to discuss any new projects or issues during the Christmas/New Year break, please contact Glen Judge on 0411 601 847.
Read More »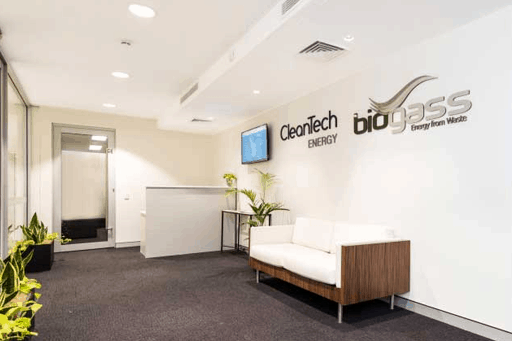 TKO recently completed the office fitout for CleanTech Energy and Biogass Renewables at 1205 Hay Street in West Perth. CleanTech Energy is committed to the growth of clean electricity generation within WA  …. reducing emissions, sustaining the local environment, and assisting in mitigating any adverse changes to our global climate systems. Biogass Renewables is an Australian energy company building mature-technology, site-specific anaerobic digestion plants for the commercial, industrial, resources and public infrastructure Read More
The emphasis on health and wellbeing in the workplace is increasing. It is apparent that a healthier worker is more likely to be a happy worker and, in turn, a more productive worker. Prevention is better than cure: designing a workplace that minimises potential health risks is a great place to start. In a  typical working week people spend on average 5 hours and 41 minutes per day sitting at their desk (1). Combined with the amount of time spent sitting at home, when going out and sitting getting to and from work. It has been estimated that people are spending up to 10 hours per day on their backsides. Read More